Computer Consulting for Business in Worcester, Massachusetts For Sale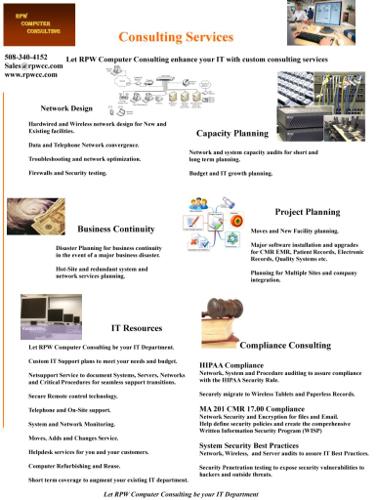 Seller:
Type: Computer, For Sale - Private.

Custom Consulting Services from RPW Computer Consulting.
Call today for a free 20 minute consultation.
Call RPW Computer Consulting 508-340-xxxx www.rpwcc.com

Web Design Services For $75
Visit our Website And See Our Portfolio Over the years that we have been in business (since 1999), we have modified...
Price: $75


Work From Home
Work from home or any where access to a computer/Internet. Maximum hours 10 per week with potential additional work...
Price: $25