Epygi Telephone System, Sales & Service in Worcester, Massachusetts For Sale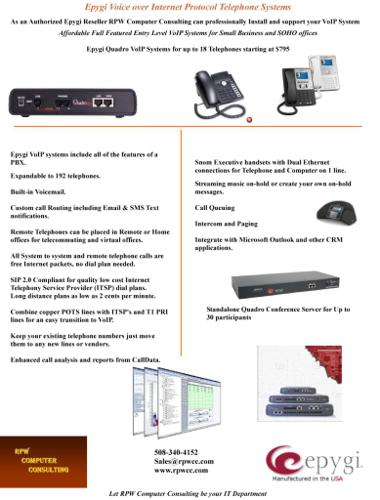 Seller:
Type: Computer, For Sale - Private.

How you handle that initial call will tell the perspective customer everything they need to know about your business.
A low cost Epygi telephone system will help you present your business in a professional light while saving you money and making your business run smoothly.
Call RPW Computer Consulting and let us help you take that next step.
508-340-xxxx
www.rpwcc.com

Web Design Services For $75
Visit our Website And See Our Portfolio Over the years that we have been in business (since 1999), we have modified...
Price: $75


Work From Home
Work from home or any where access to a computer/Internet. Maximum hours 10 per week with potential additional work...
Price: $25