Save on Disneyworld Tickets (Disneyworld, Florida) in Worcester, Massachusetts For Sale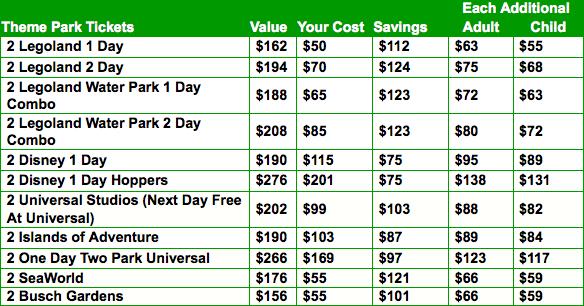 Price: $95
Type: Vacation, For Sale - Private.

Timeshare Tour Required - No Obligation To Purchase
Gate price is $95 for a one day to either Magic Kingdom, Epcot Center, Animal Kingdom or Hollywood Studios.
Hop on a Westgate timeshare tour and save $75 on your first 2 Disney tickets.
You must meet or exceed the qualifications in order to receive the discount.
Say you saw this ad on backpage and get a free buffet breakfast prior to the timeshare showing.
Free buffet breakfast for all valued at $5 each.
Breakfast limited to 4 adults or total of 8 in party.
2 married couples or 1 married couple with single female or 2 single females are considered qualified parties and must tour at same time.
2 qualified parties is the maximum.
Other discount Orlando attraction tickets available.
Each qualified party can receive one item at the your cost price.
Additional tickets can be purchased at the additional ticket price.
Maximum is 10 per ticket type.
Click on the banner to be taken to website.
* Prices subject to change.

Price: $125


Price: $825


Price: $315


Price: $80


Price: $80


1br, Cape Cod, Timeshare, Deeded, Prime Week July,, for sale. The Cove at Yarmouth
Cape Cod, timeshare, deeded, prime week in Summer, week #29, townehouse style for sale $14,000. Maintenance fee $540...
Price: $14